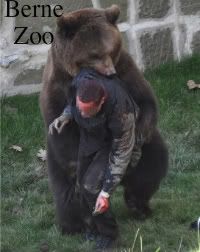 CONE ZERO



The CERN ZOO book (June 2009) originally based as an anagram of its prequel books CONE ZERO and ZENCORE, with 'Cern Zoo' *subsequently* found to be real terminology from 1995:
http://www-d0.fnal.gov/~gwatts/ud0/past_speakers.html


The book contains stories about the Cerne Abbas Chalk Giant and the Large Hadron Collider and Zoos.

My comments on the stories from a real-time review
http://weirdmonger.blog-city.com/cern_zoo__a_dfl_realtime_review.htm
on 17 October 2009 that take on a retro-causal significance in the light of links below.


November 2009:
HADRON COLLIDER'S OWN SABOTAGE FROM THE FUTURE - VIS-A-VIS 'CERN ZOO' plus bird with beget bread. AND NOW (Nov 25, 2009):
BERNE ZOO INCIDENT AND NOW (10 Dec, 2009):
NORWAY SPIRAL LIGHT
.

Links above that are astonishing connections that the book makes between the Large Hadron Collider and events in the world.

Watch upsurge of retro-causal TV: FlashForward, Paradox, Waters of Mars, Lost...

And read the stories of 'Cern Zoo' that fit somehow with the default of these possible new realities.

Well, it's good to dream. :)

CONE ZERO

The importance is not in the cause of events but in that they happened at all to make a perceptible pattern of connections
.