Zencore!
Scriptus Innominatus


"Torsion" - Ekaterina Sedia
"MMM – Delicious" - Reggie Oliver
"Undergrowth" - Mark Valentine
"Fugly" - Patricia Russo
"The Nightmare Reader" - S.D. Tullis
"The Secret Life of the Panda" - Nick Jackson
"Upset Stomach" - M.P. Johnson
"The Awful Truth About The Circus" - Scott Edelman
"Red Velvet Dust" - Ursula Pflug
"The Coughing Coffin" - Charles Black
"Terminus" - S.D. Tullis
"Mary's Gift, The Stars and Frank's Pisser" - Steven Pirie
"Blue Raspberries" - Kek-W
"Berian Winslow & The Stream Of Consciousness Storyteller" - Dominy Clements
"The Plunge" - Brian Rappatta
"England and Nowhere" - Tim Nickels
"Word Doctor" - Daniel Ausema



(Nemonymous Seven)

An iconic paperback anthology of 17 original stories.

For orders, please see HERE.

© MEGAZANTHUS PRESS June 2007.

'You look like a statue, up there against the sky! Whatever I do or say, or don't do or say, do forgive me...'
Elizabeth Bowen: 'Eva Trout' 1968

May 2008: This satisfied reviewer looks forward to the next anthology in the series with bated breath.

April 2008: ...a work that is staggeringly important and that one should know as little about as possible before reading.

February 2009: I LOVED IT!!

Previous reviews below.
========================================

You are strongly advised to read the stories in the order they are printed.

Payment in GB Pounds by PayPal to this email:
bfitzworth@yahoo.co.uk

Cost of book and of first class UK postage (or surface mail to non-UK): £8

Please see special 'Cone Zero' offers at the foot of this page.

Please contact the above email address if you need details of other ways to make payment or if you require air mail postage.

========================================

[www.nemonymous.com]

REVIEWS AND COMMENTS

(a) In the Plane of the Jetse!
(b) In the Jetse Stream
(c) The Cream of the Jetse

Jim Steel review: HERE
"It's your call. Do you prefer to wait for the authors to become public, or do you dive in now? I strongly recommend that you do one or the other, because this is one of the best anthologies of the year."

Tangent review: HERE
"Only by pushing the boundaries and daring something different can the authors of the world grow. And in this case, we are rewarded with enough successes to justify the visit here."

Cesar Puch review: "Word Doctor" is a beautiful fantasy about the title healer who has been fixing the broken words of the universe

Brendan Connell review HERE
"Zencore is the latest manifestation of writer, editor D.F. Lewis. Though his name appears nowhere between the pages, and he has not (as far as I know) written a line in the thing, it is non-the-less a thing no one else could have produced, as his sensibilities permeate the book from beginning to end."

Book & Magazine Collector (print article)
In B&MC's latest edition, there is a very strange little piece about anonymity in literature and is headed 'Secret Stories by Nemo' instigated by the recent publication ZENCORE.
'Book and Magazine Collector' is a very smart regular booklet that has been going years in UK. Of course, ZENCORE does feature a story about a book collector!

A 'confessional' piecemeal review: HERE
"in a way I suppose it's the New Worlds of its time...Every reader will create their own experience with Zencore."
This review's guessing game: HERE

A yellowish haze review: HERE
"I think that this anthology should be regarded as the real core of weird fiction."

Rev-Up Review
Sound review of Zencore.

THEAKER'S QUARTERLY FICTION #19
"I am forced to admit I have lost it (probably in the pub), and only got about a third of the way through reading it."

KEK-W's Re-view
"...many of the stories seem to celebrate the inner-magic of the Banal in some way, or else twist The Ordinary into strange extraordinary shapes. It's all refeshingly schlock-free."

Charles Black's 'The Coughing Coffin', a classical narrative taking place in a men's club, remarkable only for its tremendous anticlimax.

There's a pungent review by 84 year old Ben P Indick in 'Dead Reckonings' magazine:
"...the hapless photographer who supplied the featureless photo of a man seen only in shadow against a cloudy sky."

===================================

Other miscellaneous comments on 'Zencore'.

===================================


Much has happened since 'Scriptus Innominatus' was first prescribed in June 2007 or found to be an ingredient in at least some reading enhancement worldwide. Reading gives you pleasure but some pleasures have to be worked for. Not all reading in the Zencore! book is easy reading. Sometimes it's quite hard. Sometimes it's just the tenacity of feathers.



============

Feb 08
Tim Nickels' story ENGLAND & NOWHERE has been picked to be reprinted in YEAR'S BEST FANTASY & HORROR. Yay!

Mar 08
I am pleased to report that I've seen a copy of a review of ZENCORE! (including a thumbnail of its cover) in TIME OUT magazine. In this, the reviewer seems to have enjoyed reading it and correctly guesses the authors of 'Undergrowth' and 'England & Nowhere'!

April 08
...a work that is staggeringly important and that one should know as little about as possible before reading.

May 08
This satisfied reviewer looks forward to the next anthology in the series with bated breath.

May 08
Zencore! has been reviewed in MACHENALIA - The Newsletter of the Friends of Arthur Machen (Winter 2007-2008)
It starts:
"Zencore! a collection of 17 strange and often horrific tales whose subject matter ranges from a call centre employee's disgusting experience in the staff toilet to the more refined doom awaiting the Machen aficionado who strays into one too many second hand bookshops..."

July 08
Just heard that BLUE RASPBERRIES and BERIAN WINSLOW have been nominated for BSFA Awards 2007.

==================================
www.nemonymous.com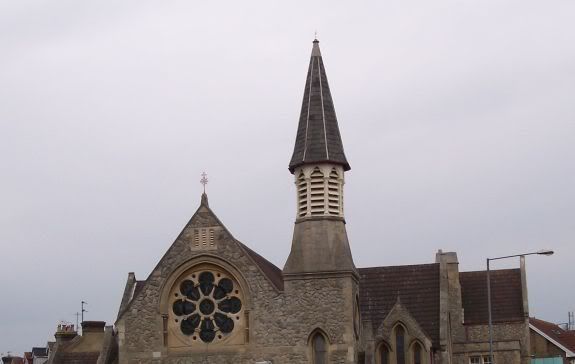 .