Short story collection
Paperback, £5.00
ISBN 0953379701
A paperback book (1998) as new: ONLY CONNECT written, in collaboration, by DF Lewis (1948 - ) and his father Gordon Lewis (1922 - 2007).
It contains ten honestly strange and mostly ghostly tales.
"The result is an offbeat, metaphysical horror fiction that, like the work of AE Coppard, manages to seem old-fashioned and avant-garde at the same time ... The title suggests illumination; but the light of these stories only serves to remind us of the darkness outside."
- Joel Lane
"A weird and wonderful collection that I totally recommend."
- Tales of The Grotesque & Arabesque
"For those who've squinted and wondered at DF Lewis' sometimes impenetrable prose, he's demonstrated here that he can tell a coherent tale as well as the next writer."
- Allen Ashley
"Monumentally odd ... pick up this book and you risk being carried off to a netherworld of the unconscious."
- All Hallows
For ordering information please contact D.F. Lewis at dflewis48@hotmail.com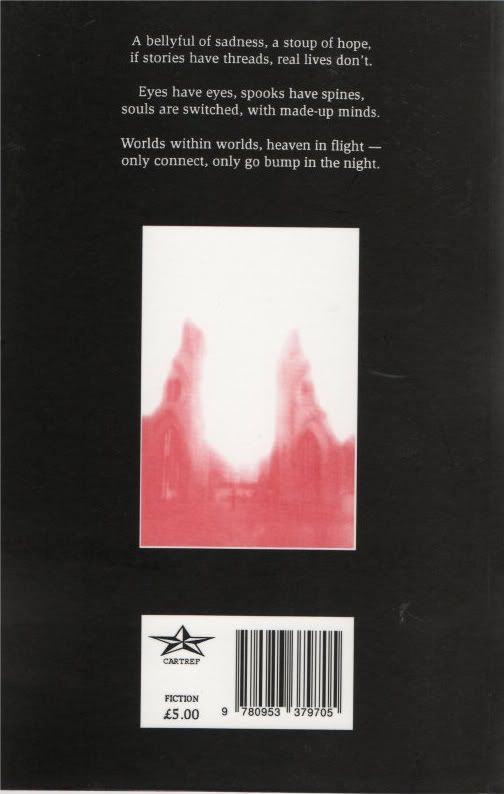 1. Weirdmonger left...
Wednesday, 15 July 2009 6:53 pm
Roger Pile on this book: "These stories have a rather lovely timelocked feel, recalling an age when Boots had its own lending library and duffle coats were (almost) fashionable. A number of scenic descriptions have a dreamlike quality, like the postbox in A Trick of Dusk, especially when the narrator imagines it in his garden with plants growing out of it."